Textbook and beyond: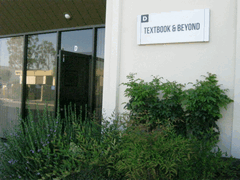 We are a family-owned and operated business with a passion for education—dedicated to helping you attain all of your educational needs to support the limitless paths of a child's education. What started as a humble pile of textbooks stacked in our garage has blossomed into a 2,500 square foot warehouse snugly located between Los Angeles and Orange County, California. Textbook and Beyond has been family-run since 2005. Although educational curriculum and resources constantly fluctuate, our business continues to grow and expand to fit our customers' needs. We genuinely believe that the accessibility of education should apply to all children, which is why you'll find our extremely competitive prices reflect our belief that price should never get in the way of a child's learning experience. We invest in providing top-tier customer service to facilitate getting you your products faster (ask us about our services to hand-deliver your purchases after business hours if you live in the Southern Los Angeles/Northern Orange County area!). Whether you are a parent, teacher, student, tutor, or any type of educator in between, let us help you and your students reach your educational goals.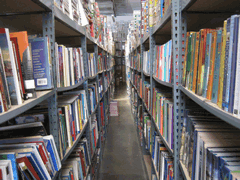 We carry a large variety of textbooks, workbooks, teacher's editions, answer keys, CDs/DVDs, computer software, transparencies, and extra-curricular reading materials for early childhood education and grades K-12, including but not limited to: -AP exam/class prep -Standardized testing resources -Common Core materials -Smarter Balance materials If you do not find the book you are looking for, please let us know, and we will do our best to locate the book for you. Remember, we are here to help!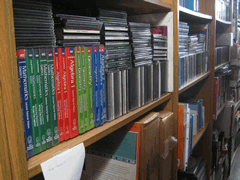 We have more than 15,000 extra-curricular reading and testing materials for both students and teachers in our supplemental section. Our wide selection of supplemental teaching resources/guides makes us a go-to supplier for tenured educators and newly-hired teachers alike (for example: guides for teachers' first day of school, special education curriculum, etc.). Our unique specialty includes formative, diagnostic, and learning-level assessment tests you may not find anywhere else. Whatever you are looking for, you can always find it at Textbook and beyond!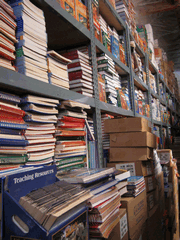 We are proud of our customer service and we believe you will stay with us forever once you try us out. Please tell your friends about us. True success only happens when everyone succeeds!